Revelation in Beauty! Natural Avocado Oil by Nanoil
Top-rated natural avocado oil
100% pure, organic
Unrefined and cold-pressed
Ecocert certified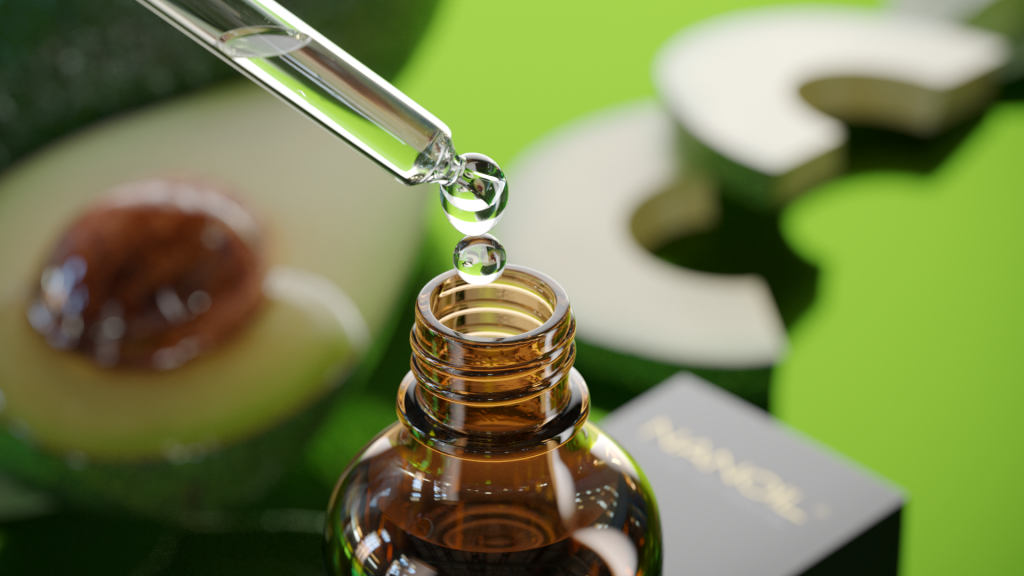 This is what Nanoil Avocado Oil really is – diligently extracted and unrefined, the hottest beauty hit of recent months: versatile, of outstanding quality and action that you haven't probably even dreamed of. What are the effects of regular avocado oil use and how to introduce the oil to your daily face and hair care?
Nanoil Avocado Oil. The highest quality for you
Avocado Oil by Nanoil is a wondrous cosmetic: pure and organic, free from SLS, parabens, artificial colorants, mineral oils, paraffinic oils, silicone, PEG and gluten. This avocado oil is natural, obtained through pressing the flesh at the lowest possible temperature. Unrefined raw material used to obtain the oil is certified by Ecocert. Owing to this, you can be sure that this is a reputable cosmetic that preserves all of its properties crucial in terms of hair and body care. You can be also positive that certified oil is the essence of what is the best about avocado.
Nanoil Avocado Oil. Composition
This precious oil of a slightly greenish tint is one of the finest cosmetics of all. This quality is owed to the fact that the oil houses everything that is needed by skin and hair to remain beautiful. In Nanoil Avocado Oil you can find: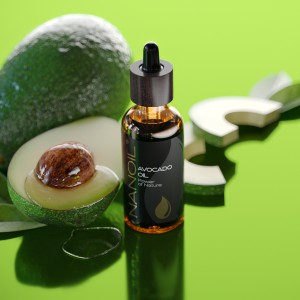 seven valuable vitamins: A, B, D, E, H, K, PP
squalane, which is a crucial constituent of human sebum
mineral substances: potassium, magnesium, phosphorus, calcium, silicon
70% monounsaturated fatty acids (omega-9 constituting 56%)
12% polyunsaturated fatty acids (omega-6 constituting 11%)
18% saturated fatty acids
Nanoil Avocado Oil. Effects
perfect for moisturizing and nourishing epidermis
protects skin against damage and aging
reinforces natural protective barrier of skin
is antibacterial, antiviral and antifungal
strengthens hair bulbs, regenerates and slows down hair loss
conditions hair, leaves it glossy and smooth
reduces wrinkles
smooths out and leaves skin more elastic
highlights skin discolorations
accelerates healing up of skin injuries
perfect for dry, mature and sensitive skin
aids in curing skin diseases such as psoriasis and eczema
fights back cellulite and stretch marks
takes care of eyelashes and eyebrows
Nanoil Avocado Oil. How to apply?
Avocado Oil – For use on body
Apply to the wet skin right after finishing bathing, mix avocado oil with body balm, pour it to a bathtub as a nourishing agent. Also, you can spread avocado oil on body after sunbathing so as to enhance the colour of tanned skin. Owing to being antiseptic, it's a good idea to apply the oil after shaving so as to soothe skin and reduce the risk of irritations.
Avocado Oil – For use on stretch marks

Massage the oil every day into the skin areas affected by stretch marks. Keep kneading the body for a few minutes.
Avocado Oil – For use on cellulite

Combine avocado oil with an essential oil (grapefruit, lemon, ginger) and spread on skin area affected by cellulite. Then, use your hands or a special massaging tool to boost absorption.
Avocado Oil – For use on face

Use avocado oil as an advanced serum. You can do it by treating face skin with the oil before applying a regular face cream. Also, you can combine it with any other cosmetic designed to take care of face skin. Moreover, the oil can be added to face masks (e.g. clay masks) and scrubs. Finally, you may use it to perform OCM (Oil Cleansing Method).
Avocado Oil – For use on eye skin

Apply avocado oil to eye skin solo at bedtime or combine it with eye cream to put it on morning or/and evening. Damp a cotton pad with this beauty oil and keep pressing it to the eye skin for 5-10 minutes.
Avocado Oil – For use on hair

Carry out wet hair oil treatment (hair length and scalp). You can also apply avocado oil to hair ends (no rinsing required). Avocado oil can be applied to wet hair (mid-length) before blow drying and styling. Finally, avocado oil can be combined with for example hair mask and shampoo.
Avocado Oil – For use on nails

Rub pure avocado oil into nail plate. Also, you can use the oil for hand and nail soak.