Oil of seven vitamins – where will you find avocado oil?
All fans of hair oiling love avocado oil for its diversity of valuable nutrients. It moisturises, smooths and protects from sun radiation. It is always worth having at least one product with the content of avocado oil in your bathroom. Discover the best ones.
Avocado oil is willingly used in the cosmetic industry.
It is probably the riches natural oil in terms of precious components. It can be found in many products designed for skin, body and hair care. In spite of a common belief, it is more often integrated in hair care products than skin.
 How does avocado oil work in hair care?
strengthens inner hair structures because it is a source of silicon and vitamin H.
due to the large content of vitamin E – it slows down hair ageing processes
thanks to vitamins of B group – it stimulates hair growth
improves scalp vitality thanks to minerals such as potassium.
Avocado oil can be found in:
1. Nanoil for High Porosity – deeply regenerating oil for damaged and weakened hair. It works perfectly thanks to the content of six precious oil matched to this particular type of porosity. Among others, it comprises avocado oil that improves shine, smooths hair and replenishes the deficiencies in the lipid composition of hair. Moreover, its effects are enriched with almond oil, argan oil, evening primrose oil, cotton seed oil and maracuja oil. Additionally, there are two innovative ingredients that prevent hair loss and boosts its growth (kerastim and baicapil).
Nanoil hair oil thanks to keratin, it effectively restores damaged internal structure of hair and provides protection through additional UV filter. A touch of silk, lanolin and panthenol provide radiance, smoothness and softness. It works everywhere where other products cannot reach – within hair and scalp. The cosmetic changes the appearance of hair and restores its health after 2-3 weeks. The product does not contain silicones and parabens!
source: www.nanoil.us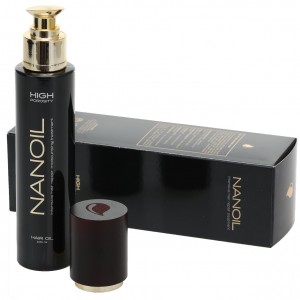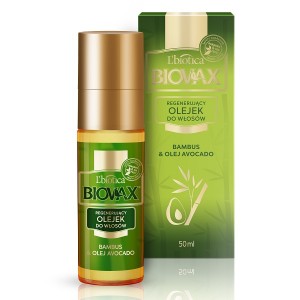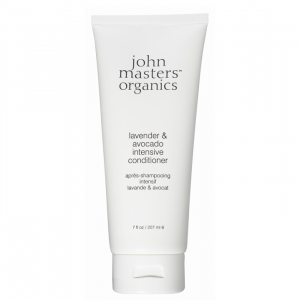 2. Biovax Bamboo & Avocado Oil – a regenerating hair mask with bamboo and avocado. Young bamboo content dominates, as the producer used leaf and root extracts and oil from the shoot. Avocado oil provides rather protective properties and is an additional component. The mask has a light texture, but its application requires a bit more time than in the case of a light oil.
3. John Masters Organics Lavender & Avocado – a conditioner for everyday use that provides dry strands with moisture and prevents frizz. It ensures proper hair moisture thanks to the combination of honey, jojoba oil, aloe vera, shea butter, lavender and, of course, argan oil. It is one of the more expensive hair conditioners in this comparison. Nevertheless, it successfully improves hair condition but it must be applied to clean and damp hair and rinsed after several minutes.
4. Garnier Ultra Doux – a conditioner with avocado oil and shea butter. Its task is to provide resilience and regenerate very dry and damaged hair. A moment of pleasure for hair without overburdening. The product has the smell of exotic fruit, very fresh and pleasant. Avocado oil, shea butter and palm oil are the only natural ingredients in this product. Unfortunately, they are accompanied by several dyes, artificial substances and alcohol. The conditioner owes its popularity mainly due to the low price.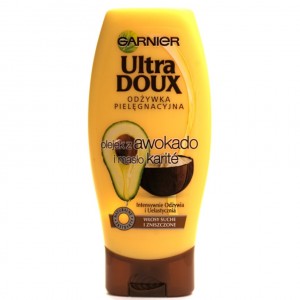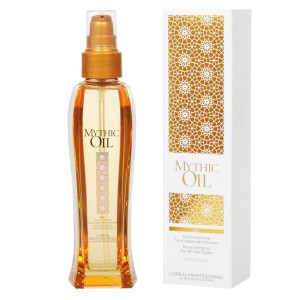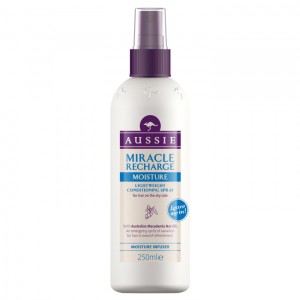 5. L'Oreal Mythic Oil Nourishing Oil – an elegant oil from the Mythic Oil series designed for all hair types. It combines avocado oil and grapeseed oil, so that provides hair with shine and nourishment. What is more, it tames unruly strands, and smooths hair without burdening. However, the product will not work well with thin hair as it might weigh it down.
6. Aussie Miracle Recharge – a conditioner for long hair in the form of a spray. The mist consists of trace amounts of an extract of the Australian jasmine and avocado oil. Its task is to improve the appearance of long hair. The product makes strands easier to comb and adds shine. It is necessary, however, to evenly distribute it all over dry or wet hair. The cosmetic does not require rinsing.
What should you know about avocado oil?
Avocado oil – useful information
They naturally occur in some regions of Mexico and Central America, but now avocados are grown on a large scale almost all over the world. Avocados have a very high nutritional value, which is also reflected in the excellent properties of oil extruded from their pulp. Hair care products with avocado oil, are bestsellers not without reason. This is one of the most valuable substances available, due to their composition.
Avocado oil is healthy and versatile, because it contains:
seven key vitamins: A, B, D, E, H, K, PP,
the component of human sebum – squalane,
minerals: potassium, manganese, phosphorus, calcium, silicon,
70% monounsaturated fatty acids (including 56% of omega-9),
12% of polyunsaturated fatty acids (including 11% omega-6)
18% saturated fatty acids.